I don't like drawing cars — they're all straight lines and perspective. And symmetry. I really don't like drawing symmetry. But Scarlett Hart needs a car (christened 'Dorothy' by the author, Marcus Sedgwick) so there's no way to get away from it.
Here's the first image I made of Dorothy — based on some photos of typical 1920s cars — which I made back in the initial thrashing out of this project:
It's okay, but there was something about it that didn't quite work for me, something that made it clear a lot more development would be needed. I just couldn't put my finger on what. Before I could look into it, however, there were more practical things to worry about, such as Marcus's need for Dorothy to have a boot (for monster hunting kit) and occasional third seat.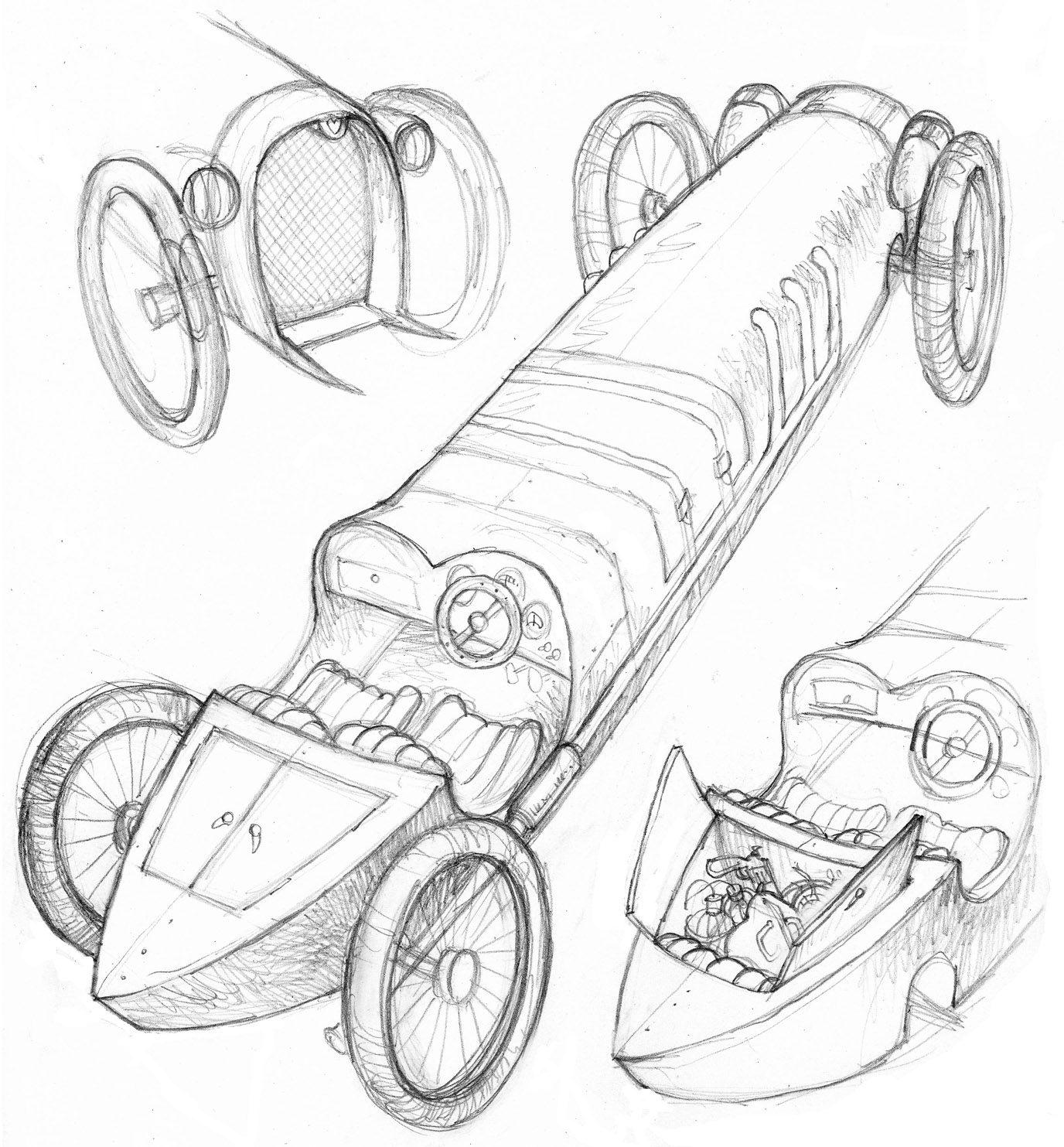 And it was at this stage that I realised what wasn't working. Dorothy is supposed to be a sports car, but here was I drawing something rather stately and grand, the kind of automobile Bertie Wooster might roll up to the races in. What Scarlett needed was a set of wheels altogether more dynamic, more 'animal'. It occurred to me that drawing Scarlett in the driving seat might be inspirational, and I came up with this:
I could see now that I had to ditch the straight lines I dislike so much (I'm stuck with the perspective and symmetry) and create a body shape for Dorothy that cried out power and speed, even in repose — a form that was full of latent force. Think how a Spitfire looks, even on the ground. Normal cars have a chassis and bodywork. What Dorothy needed was fuselage.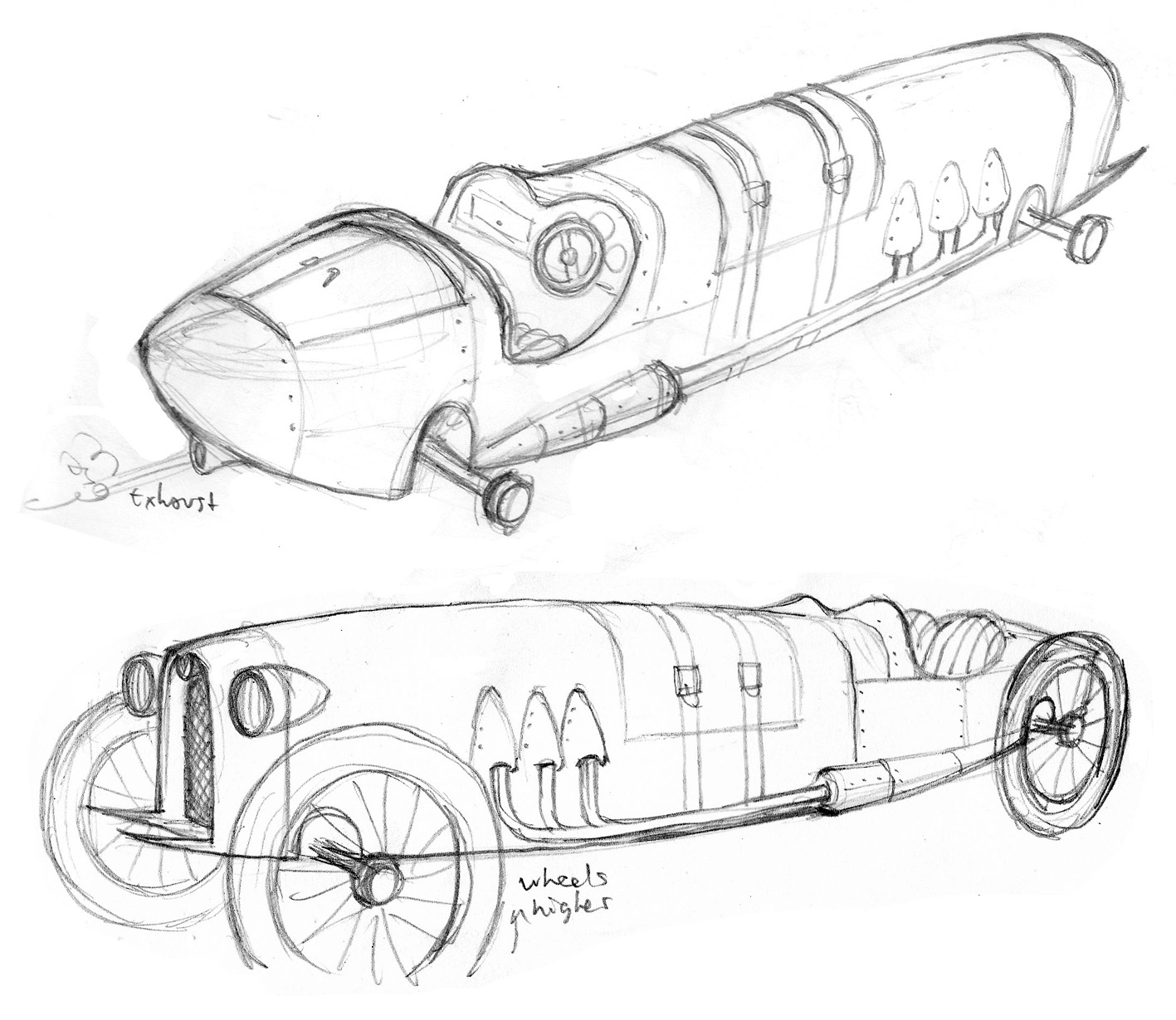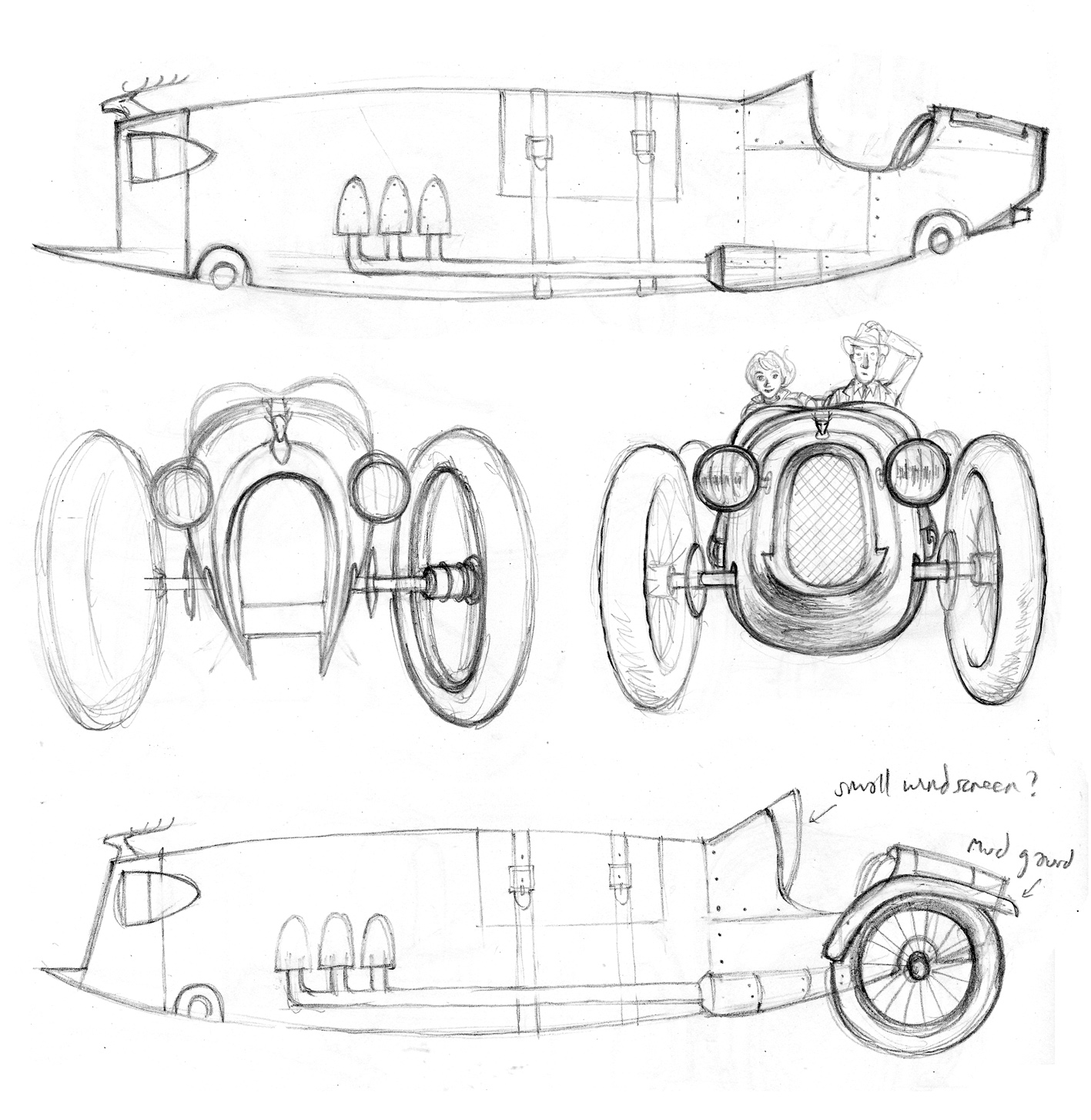 Add to this fatter, lower-slung wheels, a cockpit style windscreen, and rear mudguards, and now we're in business. This is no aristocrat's Sunday motor, this is a car Scarlett can chase demon hounds in, a car with a purr that becomes a roar and a cloud of dust, and then nothing. This is Dorothy.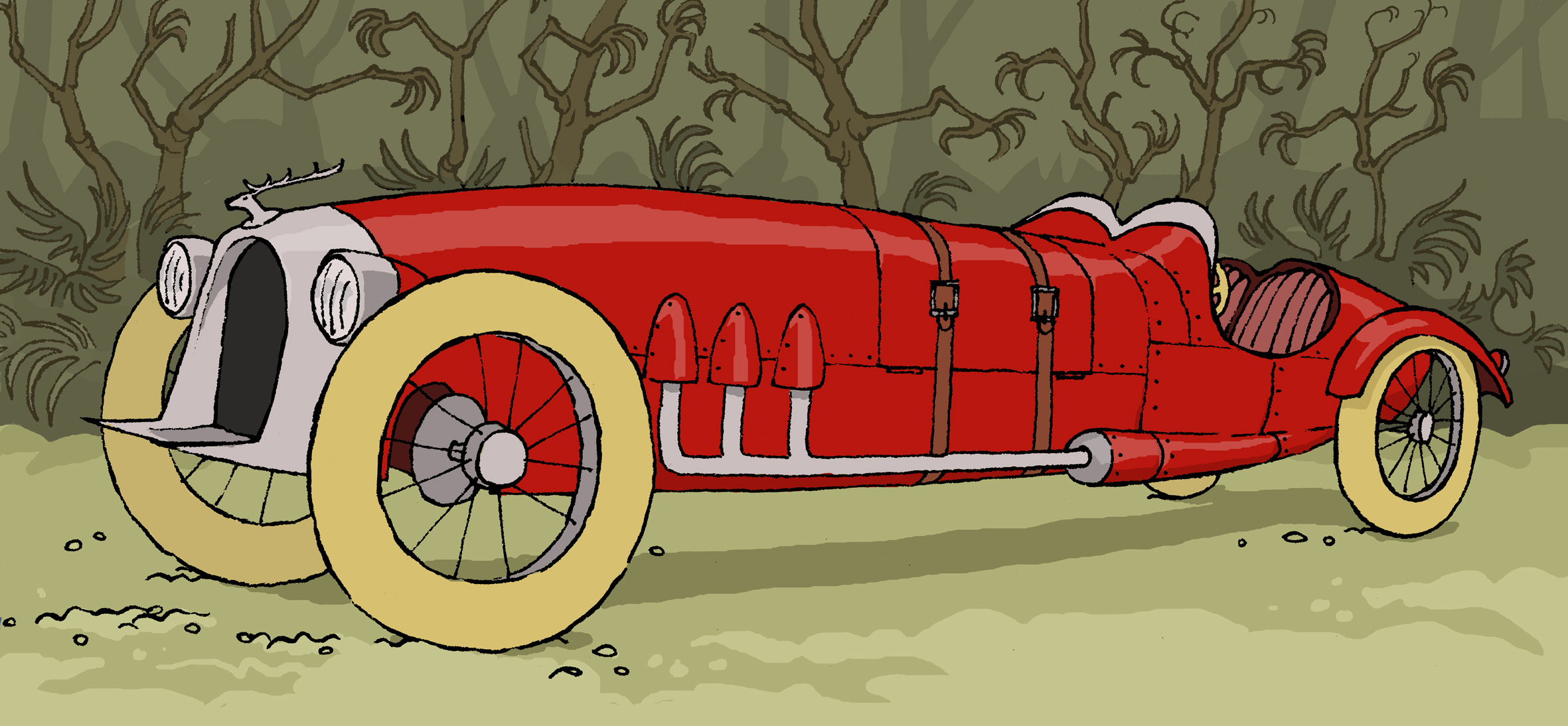 Next time, Scarlett's guardian/minder/major-domo, Napoleon.