It's time for another sneaky peak into my Scarlett Hart sketchbook, this time looking at a few of the monsters our heroine will have to face. A monster hunter wouldn't be much without something to hunt, after all. And there's no doubt that the easiest and most joyful aspect of this project for me will be drawing the beasties. Here are just three, starting with a demon dog from folklore, Black Shuck: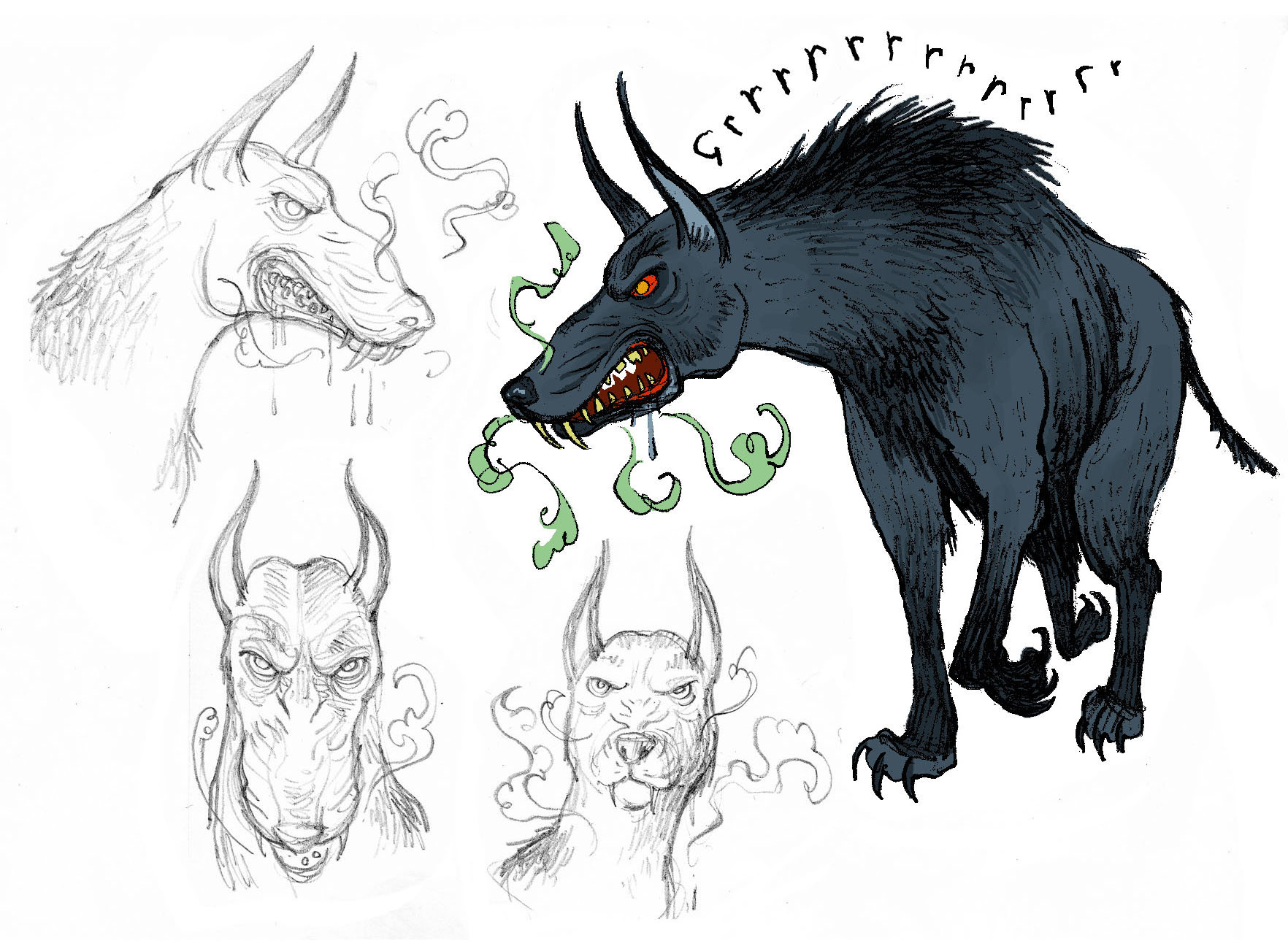 With a massive body (modelled on a hyena), fire-red eyes, and coils of steamy breath, we're about as far from Cruft's as we can be. He'll have to be black, obviously. Like a cinder from Hell's furnace.
But Scarlett doesn't only face danger on the land. She'll have to swim with caution in waters infested with this: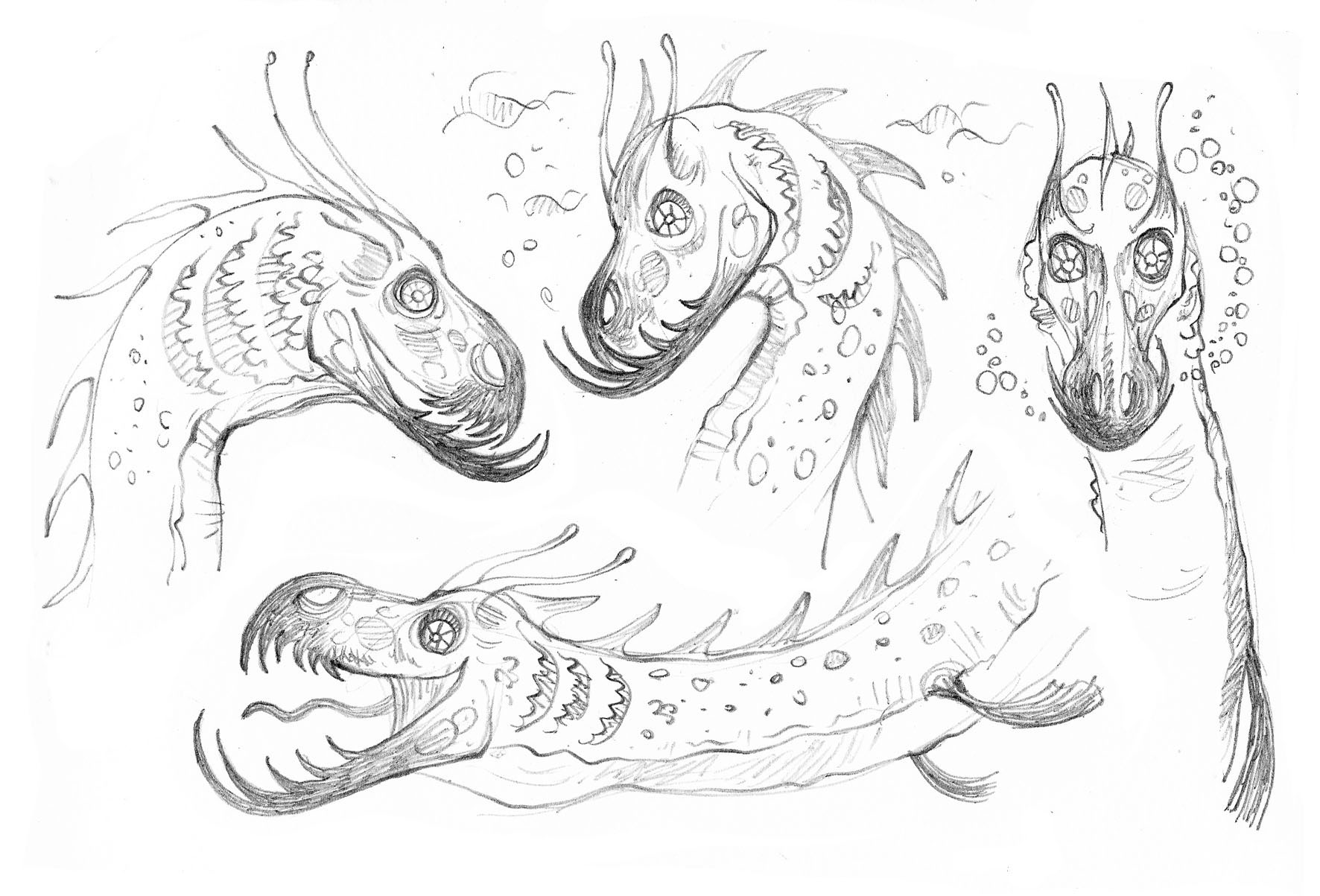 I've given my sea serpent a diluvian, plated face, and an eye out of prehistory. Think Nessie, only without the shortbread.
So, that's danger on the ground and in the sea, but what's in the air? Well, gargoyles, that's what. Lot's of gargoyles: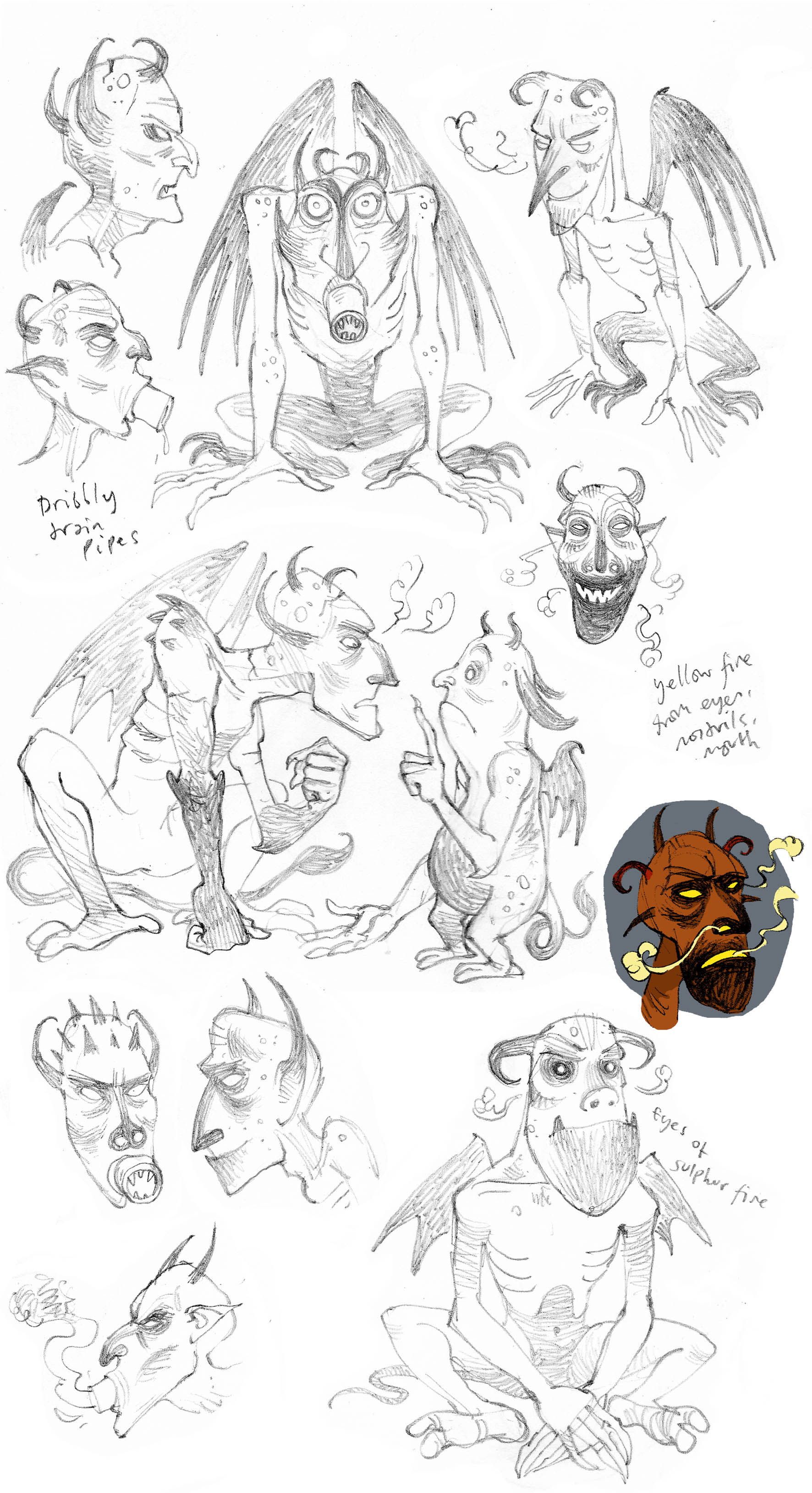 Made of stone, even in motion, these animated church adornments shatter pleasingly when Scarlett fires her blunderbuss. But don't be standing too close when they do – being packed with yellow-hot sulphurous fire they are liable to explode like the Devil's own firecrackers.
Lots more monsters to come soon.