It's been a while since I shared any pictures from my Scarlett Hart sketchbook. I don't mind admitting that this project is pushing me to the limit of my drawing, though that can only be a good thing. And unsurprisingly, drawing the girl herself — making her move, speak and leap about as if she's a real living character — is the greatest challenge of all. As a result, my sketchbook is full of drawings like this:
And of course, she isn't just a head and shoulders. How can she be, with monsters to fight and a sports car to drive?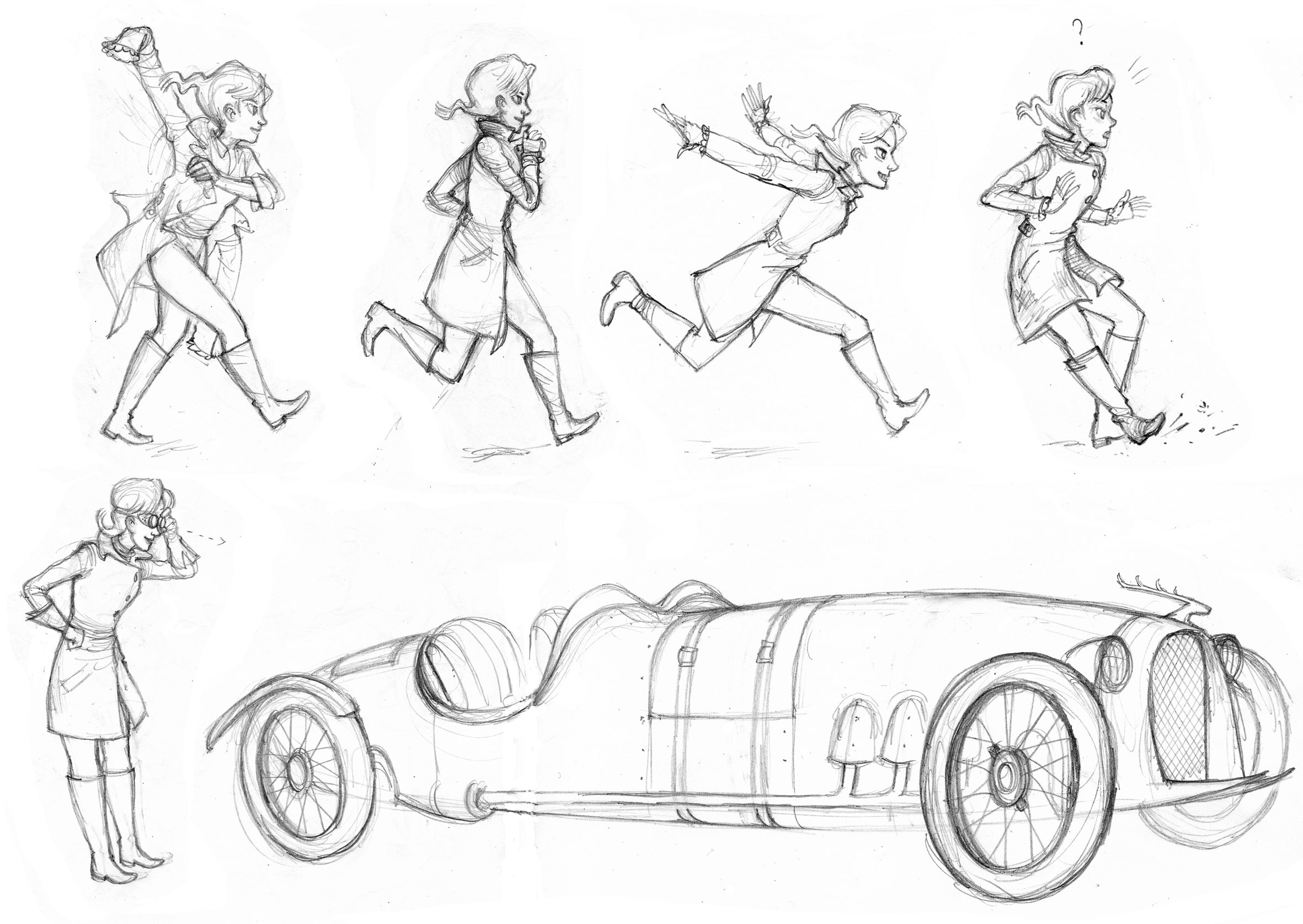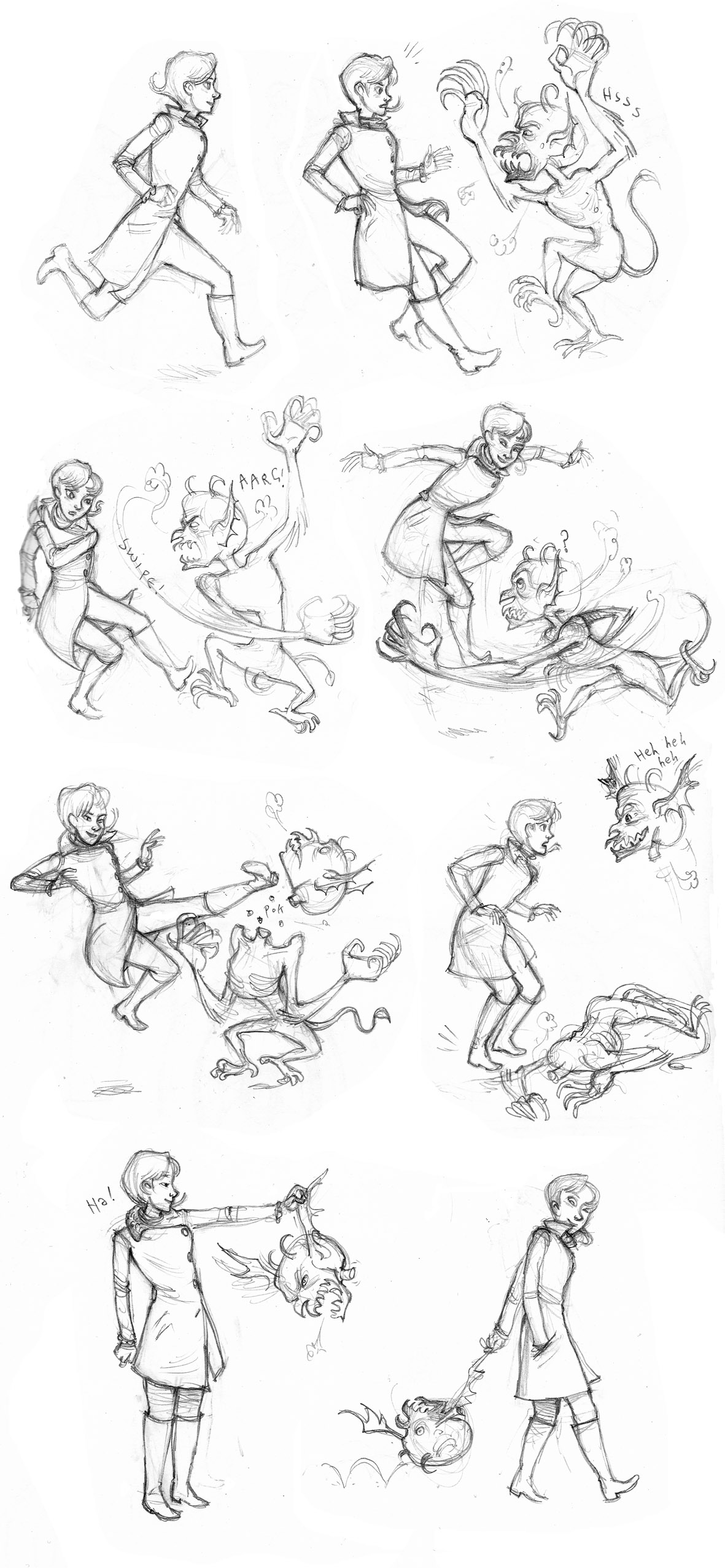 My current challenge is getting her into convincing backgrounds. More about that next time.