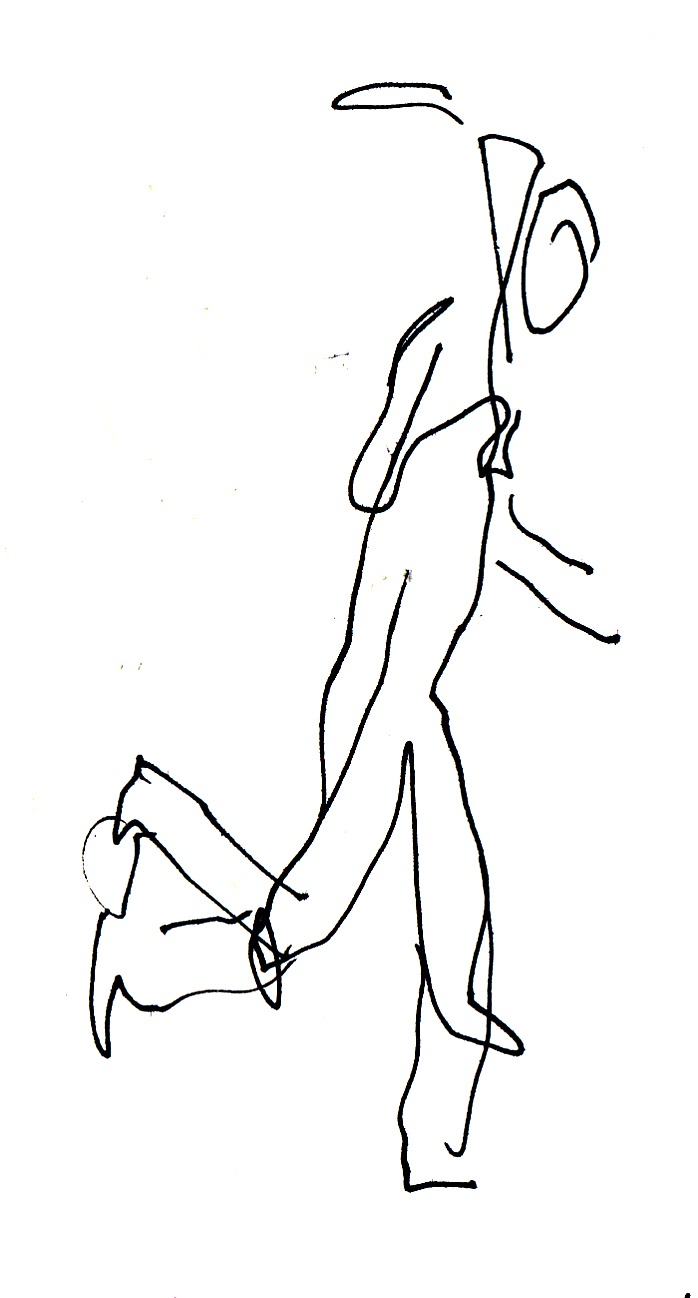 The Olympic torch passed through my town a few moments ago, where it reached the sea. In a flash of crazy something or other, I decided to take my sketchbook instead of a camera.
I didn't expect to achieve very much. In fact, it was all so brief I almost didn't bother. I had perhaps five seconds, and I tried to spend as much of that time looking at the runner and torch as I could, so this sketch was partly made with my eyes off the paper.
I won't make any great claims for the result, but I feel strangely elated that I at least tried. I didn't look at the whole thing through the screen of my smart phone, I didn't waste the moment trying to grab a freebie from the flashy sponsors, and I didn't stay at home in a 'bah humbug' grump. I made a drawing.